Archives
January 21, 2010: Light fantastic: World's oldest lightbulb still burning bright after 109 years
January 18, 2010: Soldier's Final Letter To His Girlfriend
January 14, 2010: The most useless machine ever!
January 13, 2010: Defense Spending: $700 Billion a Year and We're Still Not Safe
January 11, 2010: The New Year, Are We Safer?
January 7, 2010: Billy Currington 'People Are Crazy' Video
January 7, 2010: Top Anti Drug Researcher Changes Mind, Says Legalize Marijuana
January 6, 2010: Meet the wiliest of all coyotes: Hit by a car at 75mph, embedded in the fender, and dragged for 600 miles - but Tricky SURVIVED
January 5, 2010: HOW RICH ARE YOU?
January 5, 2010: For Poetry and songwriting
2010
February 2010
January 2010
2009
December 2009
May 2009
April 2009
March 2009
February 2009
January 2009
2008
April 2008
March 2008
February 2008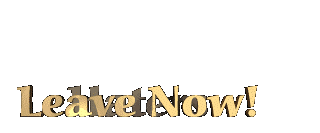 5:00 Somewere
Trails
Kelley's Dairy
PLAYTIME
Poker game
Trap the cat
Hog's Breath saloon Key West Fla. Live cam, enjoy
The Pink Cronicles
The Declaration Of Independence
Bow and Apple game
Home Made Flame Thrower
musecrafters portal
Fuck her gently
mad cow
Recent Bull Shit
This barn has a smile
Light fantastic: World's oldest lightbulb still burning bright after 109 years
Soldier's Final Letter To His Girlfriend
The most useless machine ever!
Defense Spending: $700 Billion a Year and We're Still Not Safe
Compadreas
metl
IJK
Cakemaker
dmcole
Flo
---